Living without food: let's talk mastication
by Amara
The way you use, or don't use, your teeth and jaws affects their shape and health.
For those of you who are living without food, eating only socially (and infrequently), or ingesting only liquids: let's talk about those lovely chompers.  You may think that being a breatharian will mean you have excellent dental health (just think of all the cake and ice cream you will NOT eat over the course of your lifetime), but it could be quite the opposite.
Your teeth and jaws are not just there for chewing pizza.  Among other things, they support and give shape to your face and allow you to speak and enunciate clearly.  Your teeth and jaws are bone, nerves, enamel.  If you don't chew regularly, your teeth will not be strong and your jaw bones will lose density.  It also affects the muscles around your jaw, which can become slack.  Just as there is a "turtle neck" posture that plagues people who spend their days leaning down into a laptop, there will be a similar, unflattering "look" that will eventually be seen on liquidarians, breatharians, prana eaters, sun gazers, and inediates of all stripes.  It's not just about looks, either; it also affects the proper function and alignment of the body. Over time, your bite could be altered and you might suffer from TMJ or other problems later in life.
Chew!
The remedy?  Daily toffee chew?  No, I think not.  Gum is okay for some, but if you are anything like me, you are way too sensitive to chemicals to chew gum.  My remedy is a daily chew of pure mastic. It has no additives, no sweeteners, and it's all natural. It is tree resin from the chia tree, which grows in Greece, and was used in making chewing gum way back when, before we so readily put industrial waste products into our mouths instead of natural things.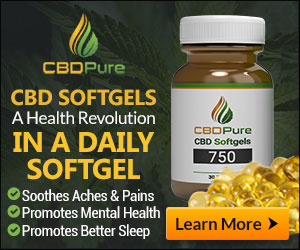 It has a resin-y, sap-like flavour, so it's not for everyone. I find it to be refreshing, but it may be an acquired taste.  It's kind of costly, so you might try buying a small amount first to see if you like it.  If you do, it's much more economical to buy it in bulk.
Some of you may like crystallized ginger chews.  I find them too strong and food-like, and mostly, sweet.
Exercise
It's also good to do some facial/jaw calisthenics regularly.  You can go to youtube and search under jaw exercise or click here for books on facial workout
.  I know, I know…most of these are aimed at making you look younger, but they do the trick and if they also make you look younger, great!
I really like jaw exercise aids like this. Just make sure you are fastidious about keeping them clean…no sharing with the dog! 
NEXT UP
Changes in the locus or placement of consciousness after spiritual awakening READER Q&A Q: You wrote that having one's consciousness up above your head is… Read more
Sudden enlightenment can bring on a host of Siddhis you may have heard nothing about. I suddenly became an inedic, which some people refer to… Read more